WELCOME TO THE LOP MEN'S GOLF CLUB WEBSITE
(The Men's Golf Club Board of Directors meet the first Wednesday of each month at 12:00pm in the Clubhouse Meeting Room)
July 5, 2022
Generally, you will hole out with the same ball you
play from the teeing area. You can always use a new
ball when starting a hole. You can also substitute a
different ball any time you are taking relief, including
both free and penalty relief. Unless the one-ball Local
Rule is in effect, the substituted ball could be any
brand. On the putting green however, when you mark
and lift your ball, you must replace that same ball to
finish out the hole.
WORLD HANDICAP SYSTEM
Here are some links to better
understand the handicap system.
World Handicap System Presentation
World Handicap Systems Videos/Resources
EVENTS  & INFORMATION
Thursday Sweeps Current
Winnings/Credits as of 6/30/22
October 8th
SENIOR NET CLUB CHAMPIONSHIP
18 Holes. Lowest Net score for Senior Club Champion,
flights determined by number of players and range of age
Tee Times starting at 9:00am, White or Red tees ,
Pari-Mutuel Betting starts at 7:30am

Congratulations to the
2022 MGC Invitational Winners
Mark Aanenson & Steve Shure
                  Results Page

Are your buddies posting their scores?
Check it out below.
Scores Posted in June 2022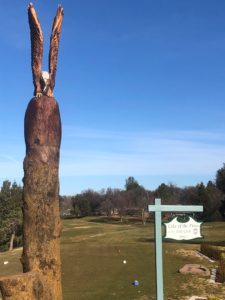 MGC Newsletter
---
THE CURRENT MGC ACERS
Congrats to Joe Slane for
his HOLE-IN-ONE on hole 7 during
the 12 man on Staurday the 3rd

Congratulations to
Scott Burkley for his hole-
in-one on March 27, 2022
Click here to see the details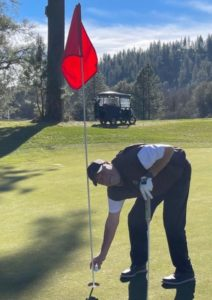 Congrats to Dew Ward
for his hole-in-one on
January 14, 2022.
Click here to see the details
---
THE MGC CURRENT CHAMPIONS

Mark Aanenson & Steve Shure
2022 MGC Invitational Winners
Results of the tournament





Jason Farnum
2022 Club Champion
Results of the full tournament
---
Contact Jaymae Wentker with any questions/comments regarding the MGC Website at 925-998-6991
Hello Darlin