(Frost Delay is a link to lop.org site)
Rule of the Month: Dropping
July 1, 2021
Topic Overview:
When taking relief, whether with penalty
or without, you must drop a ball. The ball
must be dropped straight down from knee
height, must be dropped by you (or your
partner), must first strike the ground within
your relief area, and must remain within
that relief area. Your caddie is not allowed
to drop your ball.
The relief area is always measured from a
reference point. The reference point for an
unplayable ball is simply the spot where
the ball lies. For a ball in a penalty area,
it is the spot where the ball crossed the
edge of the penalty area. When taking
relief from things like temporary water,
ground under repair, cart paths, and
sprinkler heads (abnormal course
conditions), the reference point is called
the nearest point of complete relief. This
is the spot on the course nearest to where
your ball lies, but not nearer the hole,
where you could play your next stroke
with no interference from the condition
you're taking relief from.
Click here for more information on the
nearest point of complete relief.
NEW "WORLD HANDICAP
SYSTEM"
Here are some links to better
understand the new handicap system.
World Handicap System Presentation
World Handicap Systems Videos/Resources
MGC Quarterly Newsletter
Q1 Newsletter
Q2 Newsletter
Q3 Newsletter
 Are your buddies posting their scores?
Check it out below.
Scores Posted in June 2021
EVENTS  & INFORMATION
Thursday Sweeps Current
Winnings as of 6/30/21
August 21-22
CLUB CHAMPIONSHIP
36 holes. Low gross for club champion, low nets for
flight winners. Individual Tee times. White Tee's only.
Pari-mutuel Betting.
Entry Form
September 9-11
MGC INVITATIONAL TOURNAMENT
Invite Letter                  Entry Form
Sponsorship Letter and Worksheet

Fellow MGC members, Save The Date, as the 2021
Invitational Tournament is scheduled for September
9th, 10th & 11th.  The Invitational committee is hard
at work to make this year's event memorable.  What
can you expect? Lower team entry fees, lots of prizes
(cash and credit), tee prizes, delicious food and
beverages, skills contest, and more.  So, find your
"guest" partner (If you don't have a partner, no worries,
I'm sure we can pair you up with a guest from one of
the surrounding courses), brush up on your game, and
check the MGC website for future updates. The Sponsor
information is posted as well, so please get in touch
with Scott McLean of Jaymae Wentker if you know of a
business that might be interested in sponsoring
this great event.
For any questions contact Jaymae Wentker-
MGC Vice President/Invitational Chair, at
[email protected] or a MGC Board member.
---
THE CURRENT MGC ACERS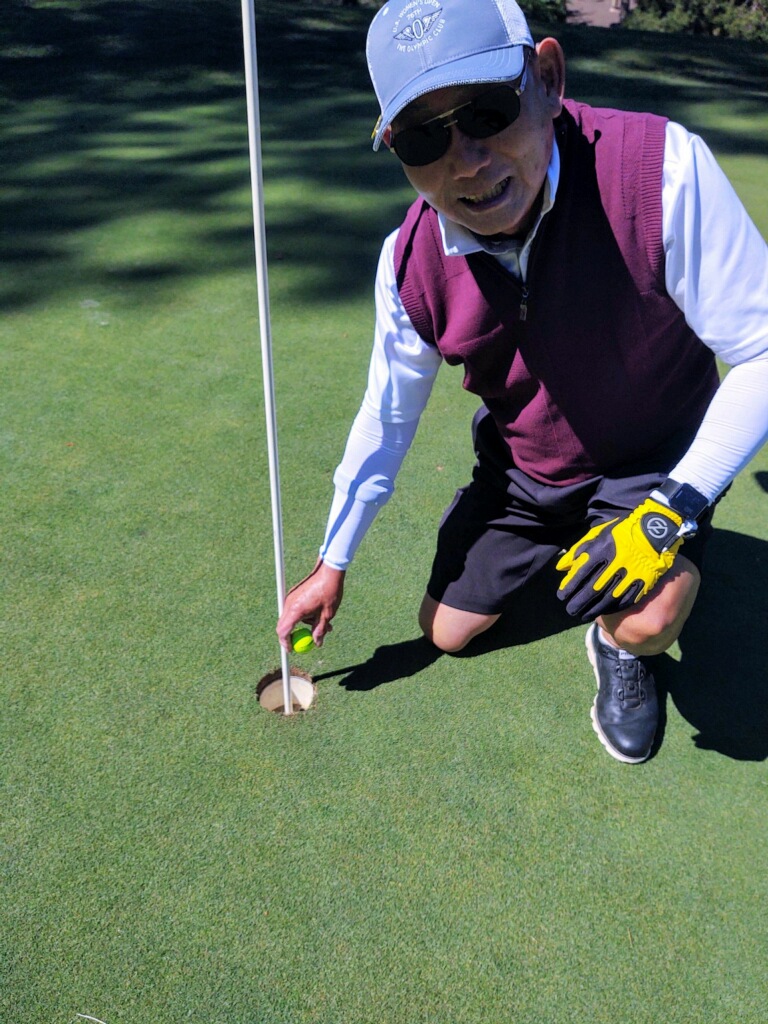 Congratulations to Jim Shiro
for his hole-in-one on
June 10, 2021.
Click here to see the details

Congrats to Marc Loranger
for his hole-in-one on
June 15, 2021.
Click here to see the details

Congratulations to Ray Eberhardt
for his hole-in-one on
July 12, 2021
Really Ray! How many now?
Click here to see the details
---
THE MGC CURRENT CHAMPIONS
Alan Searls and Brad Mason
2019 Invitational Winners
Results of the full tournament
2020 Invitational was cancelled
due to Covid-19
Ted Smith
2020 Club Champion
Results of the full tournament
---
Contact Dick Collier with any questions/comments regarding the MGC Website at 530-613-7775
Hello Darlin