WELCOME TO THE LOP MEN'S GOLF CLUB WEBSITE
Rule of the Month:
Abnormal Course Conditions /
Embedded Ball

April 5, 2022
Certain conditions are not treated as part of the
challenge of playing the course, so free relief is
provided as an option. This includes interference
from temporary water, ground under repair,
animal holes, and immovable artificial objects
(such as carts paths and sprinkler heads). All
of these things are collectively known as abnormal
course conditions. You get free relief when the
condition interferes with your lie, stance, or area
of intended swing. When an abnormal course
condition only interferes with your line of play,
free relief is not provided.
To take free relief, you first have to find the
nearest point of complete relief, which is the spot
on the course nearest to where your ball lies, but
not nearer the hole, where you could play your
next stroke with no interference from the condition
you're taking relief from. Then drop a ball within
one club-length of that point not nearer the hole.
If your ball is stuck in the ground (embedded)
anywhere except in a bunker or a penalty area, you
get free relief. Your ball must be found to take free
relief.
NEW "WORLD HANDICAP
SYSTEM"
Here are some links to better
understand the new handicap system.
World Handicap System Presentation
World Handicap Systems Videos/Resources
EVENTS & INFORMATION
Thursday Sweeps Current
Winnings/Credits as of 4/30/22
PAT SHAW / US OPEN
See Pat Shaw's close finish for qualifying for the
US Senior Open in Fresno. Pat missed top 3
spots, by 3 shots, but was happy with the
respectable finish, 15th of 74.
Leaderboard
May 14
TWO MAN CHAPMAN
MGC members only, two person teams, red or white tees.
Tee Assignments Pairings/Flights Entry Form
June 9-11
MGC INVITATIONAL TOURNAMENT
Fellow MGC members, Save The Date, as the 2022
Invitational Tournament is scheduled for June 9th,
10th & 11th. The Invitational committee is hard at
work to make this year's event memorable. What
can you expect? Lower team entry fees, lots of
prizes (cash and credit), tee prizes, delicious food
and beverages, \skills contest, and more. So, find
your "guest" partner (If you don't have a partner,
no worries, I'm sure we can pair you up with a
guest from one of the surrounding courses), brush
up on your game, and check the MGC website for
future updates. The Sponsor information is posted
as well, so please get in touch with Jim Nachtigal or
Barry Mickleburgh if you know of a business that
might be interested in sponsoring this great event.
For any questions contact Barry Mickleburgh –
MGC Vice President/Invitational Chair, at
bmickleburgh@gmail.com or a MGC Board member.

2021 Club Champion
Jason Farnum (left)
Jason took it back from Ted Smith (right)
Click here for full tournament results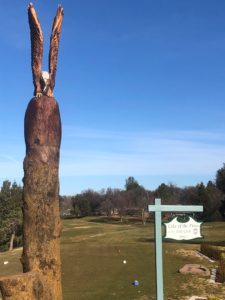 Are your buddies posting their scores?
Check it out below.
Scores Posted in April 2022
MGC Quarterly Newsletter
---
THE CURRENT MGC ACERS

Congratulations to
Scott Burkley for his hole-
in-one on March 27, 2022
Click here to see the details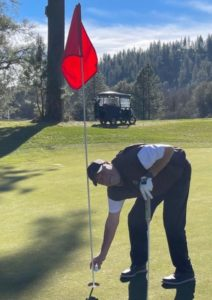 Congrats to Dew Ward
for his hole-in-one on
January 14, 2022.
Click here to see the details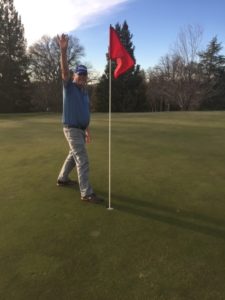 Congrats to Merv Heuseveldt
for his hole-in-one on
January 14, 2022
Click here to see the details
---
THE MGC CURRENT CHAMPIONS
Paul Guerra & Andy Williams
2021 Invitational Winners
Results of the full tournament

Jason Farnum
2021 Club Champion
Results of the full tournament
---
Contact Dick Collier with any questions/comments regarding the MGC Website at 530-613-7775
Hello Darlin