WELCOME TO THE LOP MEN'S GOLF CLUB WEBSITE
Rule of the Month:
Help! My ball moved!

January 4, 2022
Avoid a penalty stroke by knowing how
to proceed under Rule 9 when your ball
at rest moves
By Dana Carrigan
One of the principles of the Rules of Golf
is to play the ball as it lies. Rule 9 covers
what to do when your ball at rest moves.
As with any good rule, Rule 9 has a number
of exceptions. There are many places and
ways that a ball can move on the course,
each requiring you to proceed in potentially
different ways. Let's assume you've started
the hole and your ball is in play.
Click here to learn more……….
NEW "WORLD HANDICAP
SYSTEM"
Here are some links to better
understand the new handicap system.
World Handicap System Presentation
World Handicap Systems Videos/Resources
MGC Quarterly Newsletter
EVENTS & INFORMATION
Thursday Sweeps Current
Winnings/Credits as of 12/31/21
January 8
MGC WINTER MATCH PLAY SIGN-UPS
Match Play starts on Jan 22rd.
Sign up early as there is a limited field.
January 22
MGC WINTER MATCH PLAY BEGINS
Winter Match Play begins. $15 buy-in. Single elimination.
Must schedule matches within a two week window.
Field limited to 32 players / 2 Brackets. Registration
begins on January 8.
February 5-6
4 MAN, 2 BEST BALL CHAMPIONSHIP
MGC members only. NCGA Qualifer Format.
This is the qualifier for the NCGA Zone Championship
on August 22-23.
(Rain-out dates Feb 19-20)

2021 Club Champion
Jason Farnum (left)
Jason took it back from Ted Smith (right)
Click here for full tournament results
Are your buddies posting their scores?
Check it out below.
Scores Posted in September 2021
---
THE CURRENT MGC ACERS

Congratulations to
Phil Canville for his hole-
in-one on January 6, 2022
Click here to see the details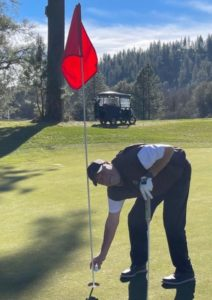 Congrats to Dew Ward
for his hole-in-one on
January 14, 2022.
Click here to see the details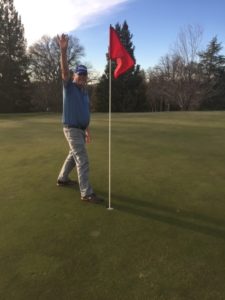 Congrats to Merv Heuseveldt
for his hole-in-one on
January 14, 2022
Click here to see the details
---
THE MGC CURRENT CHAMPIONS
Paul Guerra & Andy Williams
2021 Invitational Winners
Results of the full tournament

Jason Farnum
2021 Club Champion
Results of the full tournament
---
Contact Dick Collier with any questions/comments regarding the MGC Website at 530-613-7775
Hello Darlin